Hey! Summer is approaching everyone! I say that but I live in England, so the reality will more likely be 2 BBQ opportunities within 12 weeks and the rest torrential rain – not even kidding. However, the sun allows us to experiment and not have to wear 35 layers under our jacket. So here are the trends that are coming our way in the coming months.
1. Printed Shorts
Printed shorts have been in and out of fashion for years now, some would even say decades, and I can finally announce that the trend is back. It is primarily paired with a simple tee, emphasising the vibrant colours of the shorts themselves. Here we have Solange Knowles and Julianne Hough pulling the look off.
My Top Picks:
From Left to Right – Forever 21 (£6.99) , ASOS (£32), New Look (£17.99)
2. Ruffles
I was in New Look today and honestly the amount of ruffled clothing items that have arrived in store was really quite surprising. I personally am not a fan of them myself, but I understand why people like them. We should expect a surge of ruffles in the coming months, especially as major fashion houses such as  House of Holland, Michael Kors and Mulberry are backing the trend.
My Top Picks:
From Left To Right: Lipsy at Next (£25), Miss Selfridge (£17), Boohoo (£6)
 3. Khaki / Olive
To be honest, khaki doesn't seem like much of a summer colour (I only really wear it during autumn / winter), but its apparently it is one of the biggest trends this year. The more oversized the better – coats, jackets, shirts, you name it.
My Top Picks:
From Left to Right: Matalan (£10), River Island (£35), Missguided (£18)
4. Statement Stripes
As well as rising trend of khaki, statement stripes are totally in this year. As some say, it must definitely be a trend if one of the Kardashian / Jenner's are doing it. Stripes are great for enhancing particular parts of the body, especially for summer when it is all about the "perfect bod".
My Top Picks:
From Left to Right: Topshop (£160), Wallis (£30), SimplyBe (£30)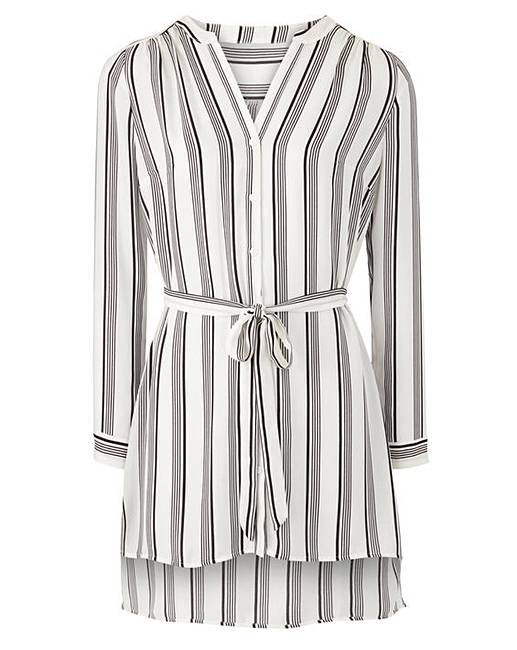 5. Sports Wear
With changing times, comes increased pressure to look fit. The media is full of perfect bodies that many people try to achieve. As a result, the athletic clothing market has grown significantly and it is now trendy to look like you're going to / from the gym, or to the local sports club.
(Below: Prada and Versace, Dior)
6. Slogans
They're back! With decades of slogan outfits slipping in and out of the trend circle, it finally makes it back on the runway. Feel free to show off your branded items this summer.
My Top Picks:
 From Left to Right: Missguided (£15), Lipsy (£35), Boohoo (£18)
*Credit to the rightful owners of all the photos I have used*