Hey all! For today's post I am going through the most popular trends of this year, so whether you are hosting (or having a cosy night in), there are little things you can do to make your day lovely and pretty! If you have any other ideas, comment them below!
Creative Table Napkins
Well all love a pretty looking table at Christmas right? Well ornaments on the table napkins are a growing trend this year – and is a nice little touch to add.
Christmas Tree Collar
To be honest, I didn't see this as a real problem, but I can understand why these are a growing trend. Trees, although lovely, can have some horrible bottoms, whether they are stands or a plant pot. Therefore, Christmas collars are a lovely little touch to hide these and make the whole tree stand out.
Upcycled Ornaments
I love ornaments with a meaning – my tree topper is a star I made in nursery. That's why I adore the trend of upcycled ornaments, giving a handmade touch to Christmas, simply by painting baubles a different colour or adding gems and glitter.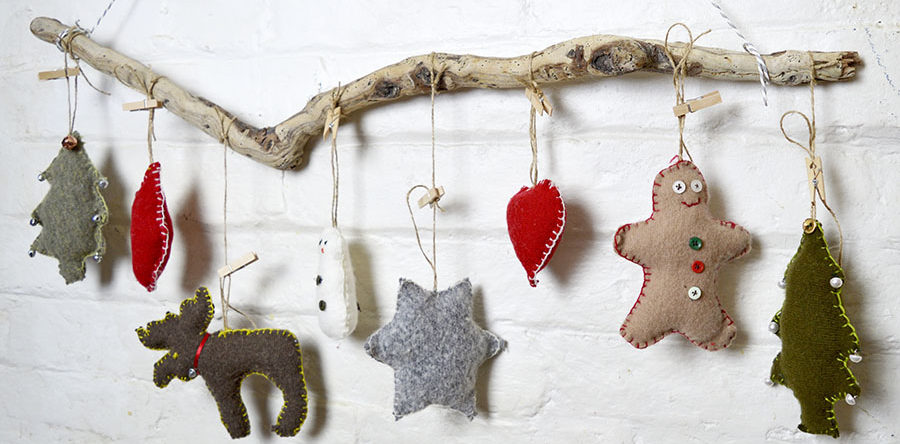 Zero Waste Wrapping
Adding a personalised touch to wrapping, this eco-friendly Japanese method uses fabric and strategic folding to achieve a beautiful looking gift without the use of tape.
Rainbow Christmas Tree
A growing trend this year, many people are leaning towards different looking trees, in particular a rainbow Christmas Tree. John Lewis are doing a set of 100 different coloured baubles for £15, and the aim is to have a different colour for each rotation of your tree. This is a nice little touch for those who want their tree to be the centrepiece.
*Photos are not my own, credit to the rightful owners*